Home >> Introduction
Founded in 1931, Zhejiang Provincial Hospital of TCM is a Grade Three Class A comprehensive hospital integrating medical treatment, medical education, scientific research, rehabilitation and health care with striking character of tradition Chinese medicine. It is also the First Affiliated Hospital and First Clinical College of Zhejiang Chinese Medical University. The hospital is well known nationwide for its longest history and largest scale with the best technical capacity in Zhejiang Province, and its obvious advantages of combination of Chinese Medicine with western medicine.
Zhejiang International Exchange Center of Clinical TCM (IEC-TCM) is officially established in the hospital, which is authorized by Zhejiang Administration Bureau of TCM and Health Bureau of Zhejiang Province.
The hospital is located in Downtown Hangzhou, near the beautiful West Lake.
Occupying 6.13 hectares of land, with 102,000 square meters of floor space for medical service,and 1.239 billion yuan fixed assets, the hospital holds 1500 inpatient beds, 31 inpatient-wards, (including 2 ICUs and 40 clinical departments) and 167 specialized clinics. It has 1800 medical professionals including 685 professional nurses and 560 Medical doctors. Among them, 300 are senior medical personnel, 17 are State Level Prominent TCM Professionals and 39 are Provincial Level Prominent TCM Professionals. The number of outpatients reached 1.84 million and inpatients 34,000 in 2010.
Fully equipped with advanced medical instruments and necessary facilities with 315 million yuan investment on the equipment, Zhejiang Provincial Hospital of TCM is one of the most well-equipped hospitals in Zhejiang Province with latest Multi-Row Spiral CT, Full Digital Medical Linear Accelerator, MRI, DSA, ECT, High-Frequency Molybdenum Mammogram X-ray, Automatic Chemistry Analyzer, Multi-Conductive Physiological Recorder, Radiofrequency Ablation Device, Color Ultrasound, Pulmonary Function Analyzer, Hyperbaric Oxygen Chamber, and different kinds of endoscopes.
The hospital has 1 mobile postdoctoral education station, 3 Medical Ph.D education centers and 9 master degree education centers; which are authorized by State Ministry of Education. The subjects of Chinese Medicine and Clinical Medicine are the Grade A education centers of State Ministry of Education for doctoral degree and master degree. The education centers have 25 doctoral tutors, and 117 Masters' instructors. Our Hematology research center is one of 11 national TCM clinic research centers of State Administration Bureau of Chinese Medicine. Respiratory and Digestion and the other 12 subjects are SFDA authenticated State Medicine Clinical Research Bases of China Health Ministry.
We have 5 state-level key clinical subjects which are TCM hematology, TCM oncology, TCM digestion, TCM respiration, TCM orthopedics, 8 state-level key specialties: hematology , Oncology, Orthopedics, Respiratory, Breast diseases, Pediatrics, Neurology, Endocrinology, Gynecology; 10 provincial level key subjects as: hematology , Oncology, Orthopedics, Respiratory, Breast diseases, Pediatrics, Neurology, Endocrinology, Gynecology, and 7 provincial level key specialties as senile diseases, Urology, Nephrology, Emergency, Rheumatology and Immunology, Acupuncture and Breast diseases.
After extensive clinical practice, the hospital has formed three strong technical forces in the fields of traditional Chinese medicine, western medicine and combination of both. It has created its own distinctive style, especially in the treatment of elementary tract disease, tumors, hematopathy, mastopathy, osteoarthropathy, skin disease, nephrology, neurological disorders by means of acupuncture, tuina and integration of traditional Chinese medicine with western medicine. It has achieved a national advanced level. The Rehabilitation Base in Xiasha Campus, treating patients with the combination of TCM and western medicine is one of the largest rehabilitation centers in Zhejiang Province, well-known at home and abroad.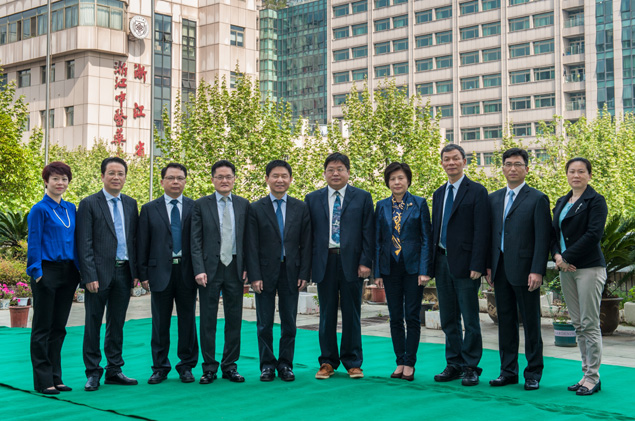 Leaders Of The Hospital